About the Film
---
Public Television Broadcasts
The public television broadcasts of
Trees in Trouble
in April 2016 for Earth Day and Arbor Day were a huge success - with broadcasts in 87% of the PBS market! It also aired on PBS's
World Channel
, which chose
Trees in Trouble
to be part of its Earth Day/ Arbor Day programming during the month of April. Broadcasts will continue for the next three years, but you will have to contact your local PBS station to get the exact times and days. Community screenings are also happening around the country, and many of them will be listed here. Please
contact us
if you have any questions or would like to host a screening.
---
Film Description
Trees in Trouble tells the story of America's urban and community forests: their history, their growing importance to our health, economy and environment - and the serious threats they now face. Through stories of everyday people on the frontlines of change, the film will show how community-wide efforts can save and protect our urban forests for future generations. Designed for audiences of all ages, Trees in Trouble inspires viewers to take action, and points towards first steps.
Trees in Trouble
tells the story of Cincinnati's response to the threat to its trees posed by the emerald ash borer. However, the film's message is not limited to southern Ohio: across the country, from Massachusetts to San Diego, Minneapolis to Charleston, thousands of communities face the same threat: valuable and beloved trees being killed by non-native insects or diseases. While the trees and killers differ, the cost to the communities is the same: destruction of trees that provide shade and other important ecosystem services and create our sense of home.
Trees in Trouble
helps us understand what we are losing and links us to actions we can take to counter this tragedy."
-Faith Campbell, Vice President, Center for Invasive Species Prevention
Purchase the Film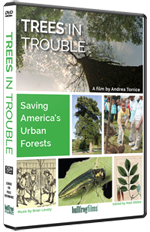 The film is now available for purchase at www.bullfrogfilms.com. Interested in purchasing a home video copy of Trees In Trouble for your own personal use? Email Bullfrog Films at info@bullfrogfilms.com with your home video request.
Reduced rates for activist and grassroots groups. Please call Bullfrog Films at 1-800-543-3764 for more info.
Funding for Trees in Trouble comes from the Ohio Humanities Council, the Stephen H. Wilder Foundation, the Craig Young Family Foundation and the TREE Fund. The project was supported by the Media Working Group, the Center for Independent Documentary, and the School of Art, University of Cincinnati.
Screenings
Click on title of event for more information.
October 14 @ 7:30 pm

-

9:00 pm

at Le Méridien in Charlotte, NC

November 12 @ 7:30 pm

-

9:00 pm

at Meeting in Oxford, OH
The Invasive Species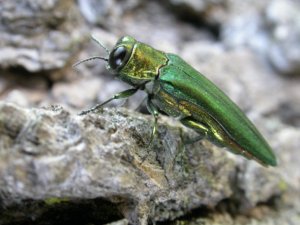 Emerald Ash Borer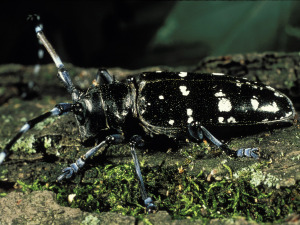 Asian Longhorned Beetle
Gypsy Moth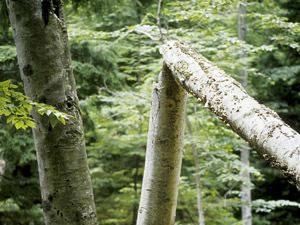 Beech Bark Disease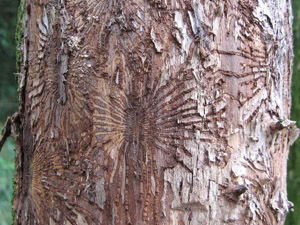 Dutch Elm Disease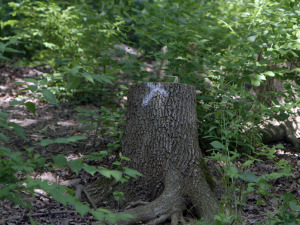 Tree downed because of invasive infestation
Resources
Download the Community Action Toolkit.
Download the Event Planning Guide.
Download the Host a Screening Flyer.
Teachers, students, and community members, learn more about protecting your trees and urban forests with these free, easy to use materials.
The Toolkit includes:
A short guide on the history and importance of urban forests in Southwest Ohio.
Fact sheets about:
The Benefits of Trees
How to Identify EAB and ALB
How to Plant a Tree
Don't Move Firewood flyer
The EAB Scenarios Game
Click here to watch the web video on How to Plant a Tree
Resources for Teachers and Students
Benefits of Trees
Health Benefits of Trees
Threats to Trees
EAB
ALB
Other Invasives
Related Articles
Planning for Urban Forest Resilience - Read more...
Important Recommendations from the Frontiers of Ecology and the Environment Journal - Read more...
Solutions for Sustainable Urban Forest Governance and Management – Read more...
These resources are provided courtesy of USDA-APHIS.
Join Our Mailing List
It is anticipated that Trees in Trouble will be available for screenings by 2015. If you are interested in hosting a sneak preview screening event, please join our mailing list and we will contact you when it is available. Your email will not be shared.
People in the Film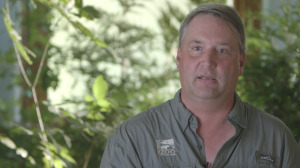 Scott Beuerlein, Horticulturist, Cincinnati Zoo & Botanical Garden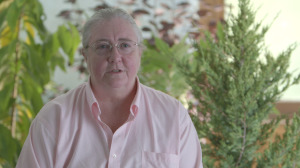 Brad Bonham, Municipal Arborist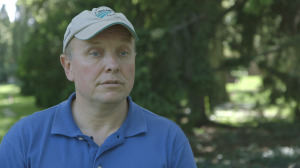 Joe Chamberlin, Valent Field Development Manager, Legacy Tree Project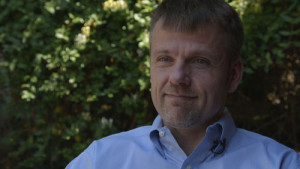 Geoffrey H. Donovan, Research Forester, USDA Forest Service
Dave Gamstetter, Natural Resource Manager, Cincinnati Park Board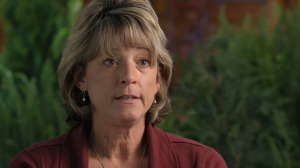 Jennifer Gulick, Community Forestry Consultant, The Davey Tree Expert Company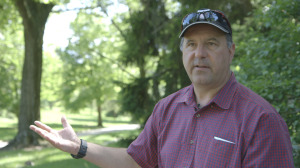 Dan Herms, Dept. of Entomology, The Ohio State University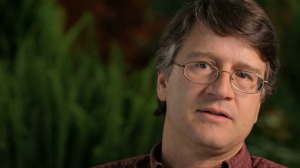 David Stradling, Urban & Environmental History Professor, University of Cincinnati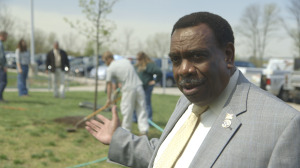 Wendell Young, Council Member, City of Cincinnati
About the Filmmaker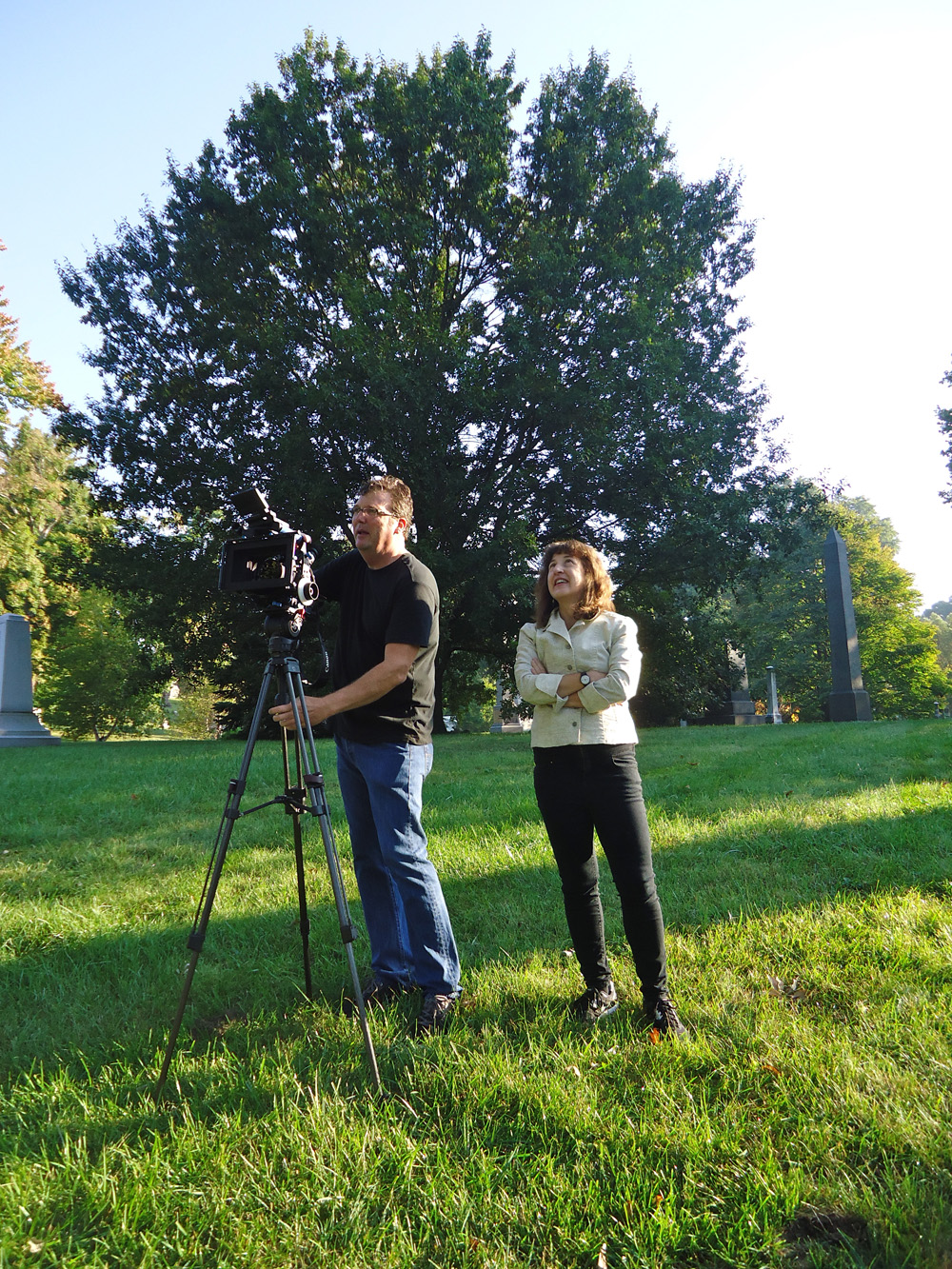 Andrea Torrice is an award-winning documentary and public television producer/writer whose work spans a range of contemporary issues.
Her most recent public television documentary, Trees in Trouble, explores the benefits and threats to America's urban forests.
Her other national public television productions include: The New Metropolis, a two-part series which explores the revitalization challenges and opportunities facing America's older first suburbs. She also oversaw the related civic engagement dialogues hosted by PBS affiliated stations and community organizations. Over 120 community screening events were held around the country. Rising Waters, which examines the global warming debate through the personal stories of Pacific Islanders. It was featured at the 2004 United Nation's Earth Summit, as well as broadcast in 110 countries and on National Geographic TV. She was the segment producer for the National PBS series Arab American Stories, which profiles a Jordanian family from Ohio. Some of her other award winning films include: Bad Chemistry, which discloses the hazards of low-level chemical exposures on human health; Large Dams, False Promises, which investigates the impacts of dam projects in Brazil and China; and Forsaken Cries: The Story of Rwanda, which explores the historical factors contributing to the 1994 genocide. Her most recent film, Art As Action, tells the story of women abstract expressionist painters through the story of the filmmakers' mother.
Her work has been supported by the Ford, Annie. E. Casey, Surdna, William Penn, Gund, The Ohio Humanities, The Tree Fund and other foundations, as well as by the Corporation for Public Broadcasting, and the Independent Television Service. She is also the recipient of a CPB Gold Award in Community Programming.
Torrice is a frequent guest speaker on the issues related to her films. Recently she was the featured speaker for Women in Media - Making a Difference for the Soroptomists of America - East Bay, Northern California Chapter. Currently she is the owner of Torrice Media which specializes in high impact visual storytelling. She has produced a range of award-winning video programs and articles for museums, universities, educational institutions, municipal governments and nonprofit organizations.
Her career started almost 20 years ago at San Francisco's PBS affiliate, KQED-TV, as a producer for the station's Current and Cultural Affairs departments. She currently works in Cincinnati, Ohio, where she lives with her husband and son.
Contact Us